Swing Dancing – Intro to Lindy Hop!
*This page contains affiliate links for which we may earn a small commission (at no additional cost to you) should you make a purchase.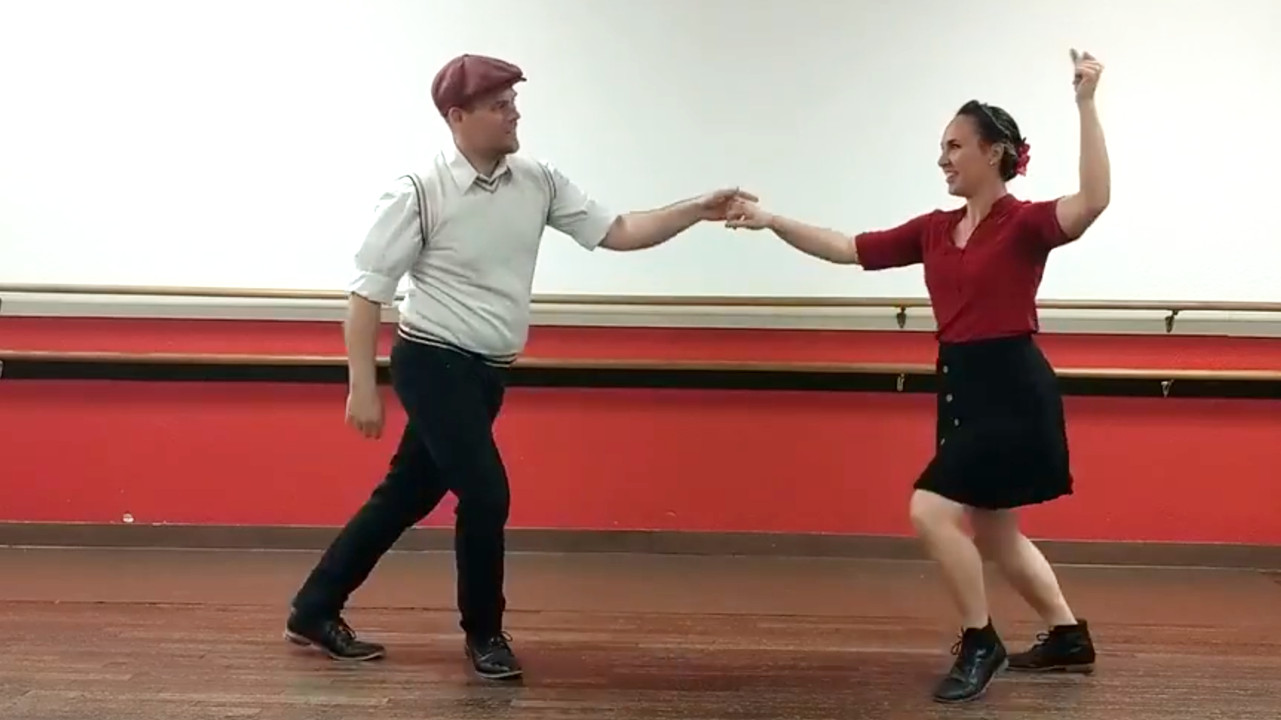 Are you ready to jump into the wonderful world of Lindy Hop?!
Get ready to swing into the world of dance with our Lindy Hop class! Perfect for beginners, including those with "two left feet," this class is an introduction to one of the original swing dances, Lindy Hop. Paul and Laura, experienced instructors based in Southern California, are excited to share their knowledge and passion for Lindy Hop with a global audience.
With roots in Harlem, New York during the late 1920s, Lindy Hop was primarily danced to jazz and big band music by Black dancers in clubs like the Savoy and Alhambra Ballrooms. By the 1940s, it had taken the world by storm and today, it continues to be enjoyed by dancers of all ages, ethnicities, and backgrounds around the world. We encourage you to learn more about the history of Lindy Hop, the classic dancers that helped create and shape the dance, and more. Sign up now and join the fun!
Sign up today for a free trial
Can watch the entire course for free with the free trial sign up!
Swing Dancing – Intro to Lindy Hop, course contents:
1. Introduction
2. Dance Demo
3. The Steps
4. The Patterns
5. Connection
6. The Cutoff
7. The Promenade
8. The Lindy Circle
9. The Swingout
10. Swingout From Open
11. Putting It Together
12. Class Demo
Become the swing dancer you always wanted to be!
Not Only That! Also Get:
Besides this amazing beginner course you also get access to four other completely separate Lindy Hop courses:
Beginning Charleston
Lindy Hop level 2: Modifying your swingout
Beginning Turns for Lindy Hop
Our Favorite Lindy Hop Moves